Delivering precision
and quality on time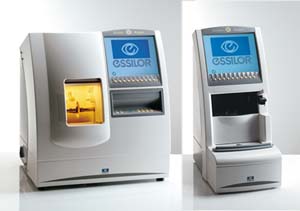 Both Xenophontos shops in Agia Napa and Strovolos are equipped with their own in-house workshops. High standard Essilor glazing technology is used by qualified opticians with many years of experience in optical dispensing, frame glazing, lens grinding and surfacing. This means that your spectacles will be prepared to precision in minimal delivery time.
All spectacle repairs are done within our two workshops and frame adjustments are done on the spot since there is no need to send them away. All types of frames are glazed within our workshops and even procedures like the assembling of rimless frames are done within our shops, all finished to a high standard. Our workshops follow precise methods of quality control for every single pair of spectacles to be delivered, ensuring that every single one is prepared with care and to the highest standards of accuracy to enhance your visual performance and comfort.
We at Xenophontos Opticians are passionate about quality control and our qualified opticians will firstly carefully examine your initially uncut customized ordered optical lenses (for example multifocal lenses) upon arrival from our highly respected lens providers. Aspects like the accuracy of the prescription, the material, the coatings and the colour of the lenses ordered for every single customer will be checked thoroughly. This careful check will be repeated again once the glazing procedure of your frame is finished (that is once your lenses have been shaped and fitted in your frame of choice). Prescription accuracy, glazing appearance/result and surface coatings are carefully examined closely again just before your spectacles reach the reception area of each of our shops for customer collection. Our workshops were designed through the knowledge of the technology experts, have been driven by years clinical experience and most importantly function with professionalism to meet your visual needs. They in fact simply deliver precision, accuracy and quality on time.