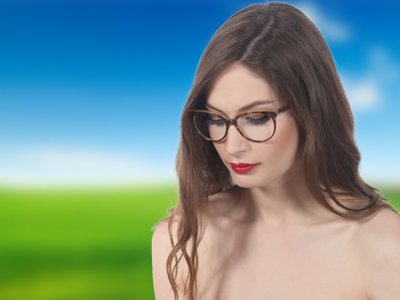 we are dedicated in helping our customers choose with confidence
that ideal optical frame for them
The task of choosing THE FRAME FOR YOU should be anticipated by all you spectacle wearers as a refreshing fun yourself time. However, many people feel that choosing a frame is actually a daunting task and sometimes they feel that is something that they are more confident to do in the company of their spouse, parents or even friends. At Xenophontos Opticians we are dedicated in helping our customers choose with confidence that ideal optical frame for them. In doing this process our trained staff will guide you carefully through the latest collections available, always of course having in mind the two following important factors:
a) Your final frame of choice should work best with your prescription
In general high prescriptions work best with smaller frames. If you are very shortsighted, your optical lenses will look thinner and at the edge of a smaller frame. If you are very longsighted your optical lenses will look flatter, slimmer and more elegant to look at, in again a smaller frame. Plastic frames in general and full all round metal frames 'hide' the thickness of high prescriptions better.
However even if you are keen in changing from a small to a bigger frame, or even from a plastic frame to a thinner metal, a thin semi-rim metal or even a nice rimless frame which blends into the background, there is always a clever way of achieving a very good result by choosing the correct type of lens which is cut into the ideal shape. The ideal shape of lens for a rimless frame is carefully selected aiming the one that both flatters the shape of your face as well as compliments the final lens outcome in relation to your personal prescription.
b) Your final frame of choice should serve your everyday lifestyle needs
Comfort at its best form and shape is what we are aiming for here! If your frame is sitting on your face during all your everyday productive hours, remember there are three facial points to bear in mind in order for your frame of choice to fit in perfect harmony:
Your nose,
Your temples
Behind your ears
Would you put up with a pair of shoes that do not fit properly? So why should you put up with a pair of frames that are constantly irritating your nose, pressing on your temples or even a pair of glasses that is constantly slipping down your face. It's not your index finger's job to continuously push a slipping pair of glasses up to its place…! It's your optician's job to make sure that this does not happen with making sure that the perfect fit of your specs is achieved both while you choose your new frame and when you collect your finished pair of spectacles.
It's also all about who you are, and you are indeed unique!
Take care of your eyes
as you will never get another pair!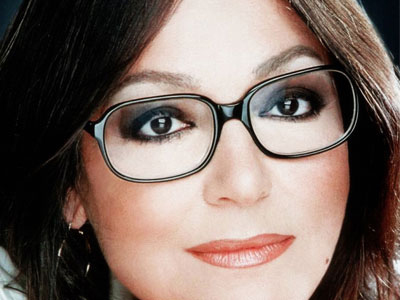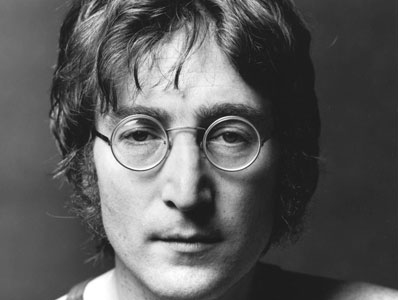 Improve your style and make a fashion statement by choosing that unique spectacle frame that suits your face shape, your skin complexion, your hair colour and style, your jewelry and clothes, the way you dress, the way you apply your make-up, the way you work, the way you always want to feel and the way you enjoy life. Your frames can tell others so much about your personality just because they project a particular image about you as a lady or a gentleman or even as an efficient and experienced professional at your work. Simply make a confident statement with the frame that sits on your face all day. Everybody else is looking at us in our face and more specifically our eyes. Make a statement of who you really are in this journey of life. We are sure that you will simply agree on this with us if you just simply think of the famous frames that became a trademark for their legendary wearers!
Two names are the first that come to mind:
Nana Mouskouri
John Lennon
That really says it all, wouldn't you agree?


Lenses
Prescription optical lens technology has evolved dramatically over the last few decades and this evolution continually progresses alongside the progression of technology. When we are discussing different options with our patients as far as choosing the correct type of optical lens we always have in mind factors like visual quality and appearance as well as comfort and safety.
Glass lenses
In the early days of vision correction with spectacles, all optical lenses were made of glass. Glass lenses used to give us exceptional optics mainly because glass is so resistant to scratching. However, nowadays we barely use glass optical lenses anymore because of two main factors:
Safety- glass optical lenses crack, chip but most importantly brake easily and as a result can cause potential serious harm to the eye and subsequently to our sight.
Comfort- Glass optical lenses have at least double the weight of a plastic polymer making your potential final pair of spectacles much heavier thus less comfortable to wear.
Plastic lenses
Prescription plastic optical lenses (often referred to as organic lenses) are definitely safer, lighter and more comfortable to wear than glass optical lenses. Nowadays plastic optical lenses come in highly compact materials (we often refer to these as high index materials) which are very thin, light and comfortable for all day wear. An anti scratch coating is the baseline for all these materials and always essential, particularly for higher index (thinner) materials. You will be guided to choose the correct lens coating to minimize all troublesome reflections both from the environment outdoors (for example the headlights of other drivers in the evening), the indoors and office lighting (also from computer screens) and last but not least the reflections from the frame itself.
Polycarbonate lenses
Polycarbonate lens usage is growing fast since this type of highly robust material started out its appearance in the manufacturing of safety glasses in the 1980's. However we use polycarbonate lenses more and more for instance for the making of sports glasses. Polycarbonate lenses are moreover highly recommended for semi-rimless and most importantly rimless frames which in the past were consider to be flimsy and more prone to breakage. Well…. Not anymore!!